Contour Polished Brass Light Switch (4 Gang/White Switches)
This is a four gang polished brass light switch on a double plate.
The switches are white plastic two way rocker light switches. They are fixed to a double plate, made of brass and finished in a polished brass finish. There is a full range of these Contour plates available in the same polished brass finish.
Specifications
Type:

Switch

Switch Material:

Plastic

Back-box depth required:

16mm

Plate Material:

Brass

Switch Type:

Two Way

Amperage:

10 Amp

Style:

Contour

Finish:

Polished Brass

Switch Colour:

White

Gang:

4

1 way and 2 way switching:

Yes

Screws Included:

Yes

Screw Length:

30mm

Back-box Included:

No
Express Delivery Available On this Item
Product Code:

391553CB4W

Dimensions:

146L x 8W x 85H

Availability:

In Stock

£14.70
Related Products
Contour Polished Brass Double Socket (White Switches)
Lead-Time: In Stock
Product Code: CB10W
Contour Polished Brass Light Switch (1 Gang/White Switch)
Lead-Time: In Stock
Product Code: CB1W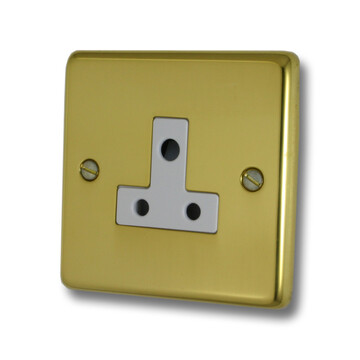 Contour Polished Brass 5A 3 Pin Socket (White Insert)
Lead-Time: In Stock
Product Code: CB59W